Digital strategies are always evolving and in 2021, there are a plethora of new tactics to grow your business's digital presence. While digital marketing trends are not always guaranteed to work, having a digital strategy partner that knows when and how to implement such techniques provides you with a significant advantage.
Here at Wild Fusion, we help our partners achieve true digital excellence through proven effective but still unique solutions. Since 2010, we've been a reliable provider of growth marketing solutions to many clients. It has always been our passion to lead businesses toward digital transformation success.
As we aid businesses of all sizes to conquer their growth challenges, we've recently been awarded a spot on Clutch's list of the Top Digital Strategy Agencies in Nigeria!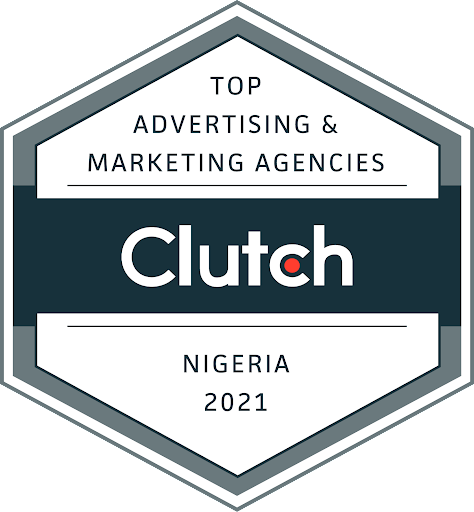 We're truly honored to be the recipient of this award. To explain why this is a big deal for us, Clutch is an established platform in the heart of Washington, DC, committed to helping small, mid-market, and enterprise businesses identify and connect with the service providers they need to achieve their goals. 
Clutch carefully curates lists of the absolute best agencies and organizations by industry and location, simultaneously enabling companies to establish credibility and buyers to find the right services. 
"We are grateful for this award and would like to thank our valued customers who participated in client interviews on our behalf to assess our impact on their companies. Thanks for always choosing us, and we will keep doing great work."
— Abasiama Idaresit, CEO and Founder of Wild Fusion
Of course, we couldn't have done it without the tremendous support and trust of our clients. Take a look at some of the feedback we've accumulated, as seen on our Clutch profile:
"Basically, Wild Fusion has provided everything we wanted, and everybody's proud of the result."
"Anyone working with them will get a great value for the money spent."
New to our services? Let's get in touch today and discuss what you need to bolster your digital presence.