As part of its long term commitment to build capacity across Nigeria's digital marketing space, Africa's leading digital marketing agency and Google AdWords certified partner, Wild Fusion launches a specialist digital training organisation, Wild Fusion Digital Centre (WDC).
Wild Fusion Digital Centre provides professional training courses that specialise in helping businesses train their staff in creating real opportunities for increased access to consumer leads, brand awareness and increased revenues streams across digital platforms.
Wild Fusion Digital Centre is the official certified local partner of the Digital Marketing Institute (DMI), Ireland; the global standard in digital marketing education and certification. It offers DMI's Professional Diploma in Digital Marketing suitable for professionals at all levels involved in planning, implementing and measuring digital strategies. The Professional Diploma in Digital Marketing is a practical programme that focuses on current trends and best practices in Digital Marketing, creating innovative strategies and leveraging on these strategies to gain competitive advantage for businesses.
Managing Director of Wild Fusion Africa, Noel Douglas-Evans spoke on the Professional Diploma in Digital Marketing, he said, 'We are living in an ever-evolving digital world and developing capability in the digital marketing arena is absolutely paramount. What we offer will help raise the standard of marketing, help build capacity in the digital industry, and create a new level of marketing professionals to the business community. The benefits for all us working this expanding digital space are obvious as more and more marketers in digital learn their craft'.
'This is an internationally recognised Digital Marketing certification programme accredited by the Digital Marketing Institute, Ireland and also by the Scottish Qualifications Authority'.
With its focus of providing practical training, all courses at Wild Fusions Digital Centre are delivered by experienced certified digital professionals who make use of the digital tools and knowledge taught in its courses on a daily basis.
Other courses offered at Wild Fusion Digital Centre include Google Training Courses; Google AdWords and Analytics, and LinkedIn Training Courses; for sales and marketing professionals, recruiters and jobseekers.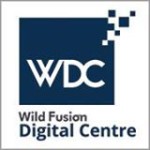 Wild Fusion Digital Centre (WDC) is a specialist training organisation dedicated to offering current and emerging professional development courses in digital marketing, digital services and digital technologies. Read more here: wdc.ng