Digital Marketing brings many benefits to the advertiser including precise targeting; measurement, reach, cost effectiveness and most importantly the ability to track both efforts and returns. Brands and advertisers are asking for more in terms of returns and results from their agency partners and it is the responsibility of the agency to ensure a satisfied client.
There is a growing need for transparency across Africa in reporting, optimization, pricing and structure of digital campaigns. The more informed the clients are, the better the quality of decisions they are able to make. It is therefore important for agencies to look at their pricing models, reporting templates and processes to ensure they improve on transparency and deliver value to their clients and customers.
The level of transparency demands varies from client to client. While some are happy when their conversion goals (Signups, Downloads, Likes etc) are met, others require much more detailed information including keywords and creative performance, Ads spend, optimization techniques and placement reports. Its important agencies are transparent in their service offering as this goes a long way to guarantee repeat business and a well-informed client.
Depending on a client's definition of conversion, there are various tools and ways of measuring or tracking online marketing efforts. Setting up conversion tracking using Google Analytics offers a transparent way of tracking clicks, post-click events such as downloads, purchase or sign ups and various metrics that may be important to the advertiser or agency. Another important functionality is the ability to see what channels deliver more conversions or drive returns. What traffic sources are driving conversions, how can we optimize and receive more conversions?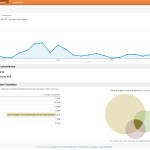 Google Analytics Conversion Screen.
Facebook recently added conversion tracking opportunities for advertisers to track how Facebook traffic converts on your site. By adding Facebook conversion pixel to your website or page where the conversion will take place, advertisers and their agencies can track and measure ROI from Facebook.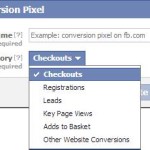 Facebook Conversion Panel
Other tools for conversion and ROI tracking exists and these also include third party ad serving and tracking technologies. At Wild Fusion, we believe strongly in tracking, measuring and transparency and this is the very core of our service proposition.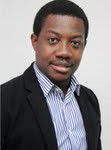 Abasiama Idaresit a.k.a Abas is the MD of Wild fusion LTD and he is very passionate about digital marketing and working with clients to achieve set goals. When he isn't working he loves to salsa, travel, watch or read military history and has recently fallen in love with the art of fencing.