The dawn of mobile communication brought a huge amount of change in communication from just making calls, text, gaming, chatting, and graphics. Creating advertising platforms for brands who do not want to just cause noise on different medium but be seen as relevant and engaging. I am privileged to have seen mobile communication innovatively get discovered, explored, exploited and competitive yet still been the best thing that has happened to everyone especially the advertising and marketing industry over the years.
Mobile Marketing has the potential of being the most cost effective tool for companies wanting to advertise as well as yield great return on investment. Mobile advertising also provides brands good sustenance for brand awareness campaigns.Presently, different mobile advertising platforms available include: Google Mobile Display, Facebook Mobile Display, Etisalat Easy Adz (Text push, Text Dialogue, Ad Tag Notifications) and MTN Business.
While Brands in Nigeria want to be seen in the same league of acclaimed world class brands, the brand custodians should also have in mind that no world class brand ever evolved through a single advertising medium but did a full 360 degrees communication to achieve brand positioning and recognition.

The challenge of mobile marketing process is still unveiling in Nigeria, agencies and brands who want to infuse mobile marketing into their marketing mix need to understand the pros and cons of how it works and effects to their brands. They should be able to ask the right questions and determine their goals before delving into mobile marketing.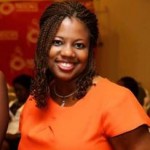 ABOUT THE AUTHOR: Ehinomen Okoruwa is the Online Media Sales Manager for Wild Fusion Ltd. She holds experience in Traditional Advertising &Digital Marketing. When she is not at work she loves to hang out with friends, watch movies, cook & travel.